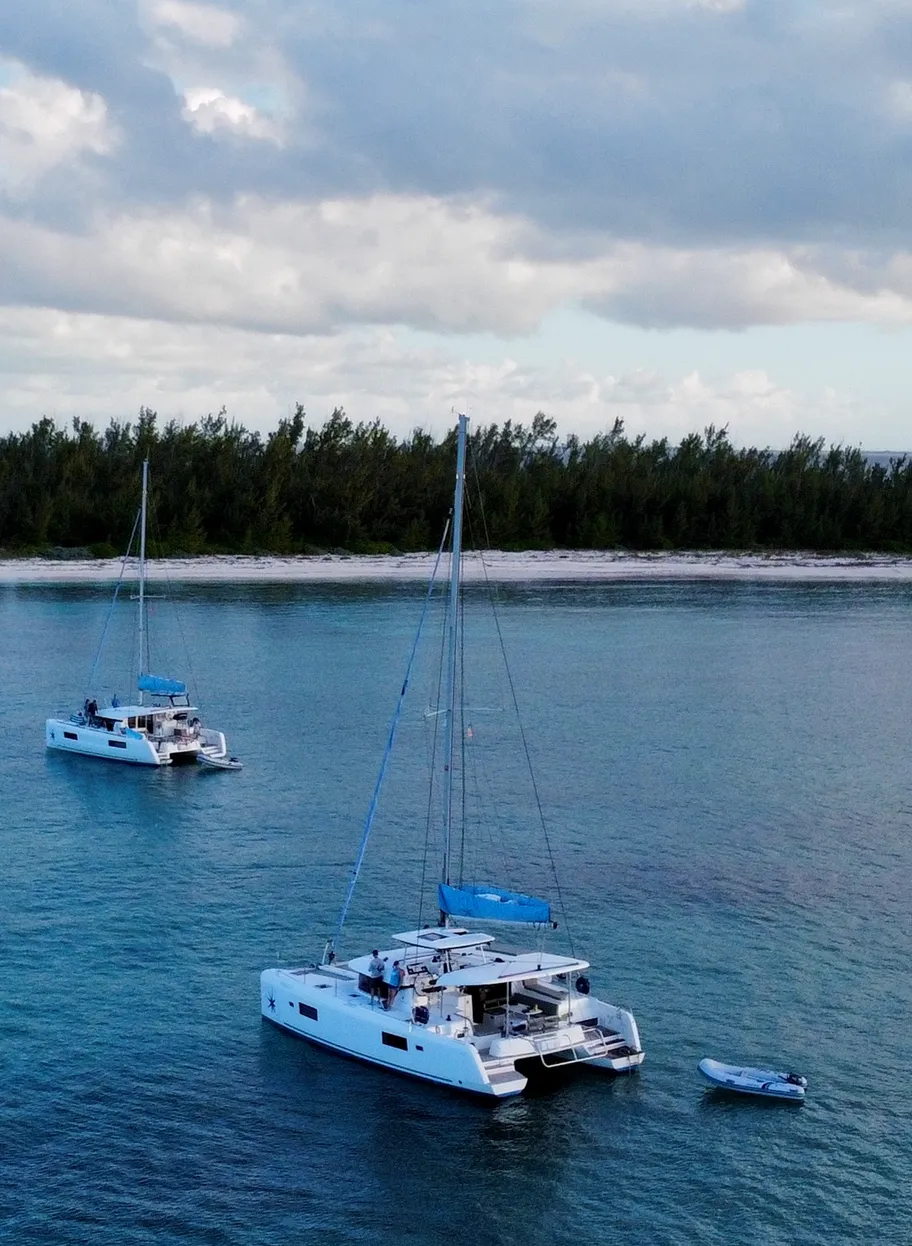 Four couples who had never met each other from four different corners of the United States—Georgia, Oregon, Arizona, and Texas —each made their way to the airport, boarded a plane, and flew to Annapolis, Maryland for the United States Sailboat Show. Their lives were about to intertwine and change in ways they could never have imagined … This is the story of the Annapolis Impulse Buyers Club.
Before we left Georgia, I told my husband Kevin, "We are not buying a boat at the boat show." Kevin looked at me funny, which made me suspicious…and a little bit nervous. I tried to get him to shake on it. He refused. I looked at him with one raised eyebrow.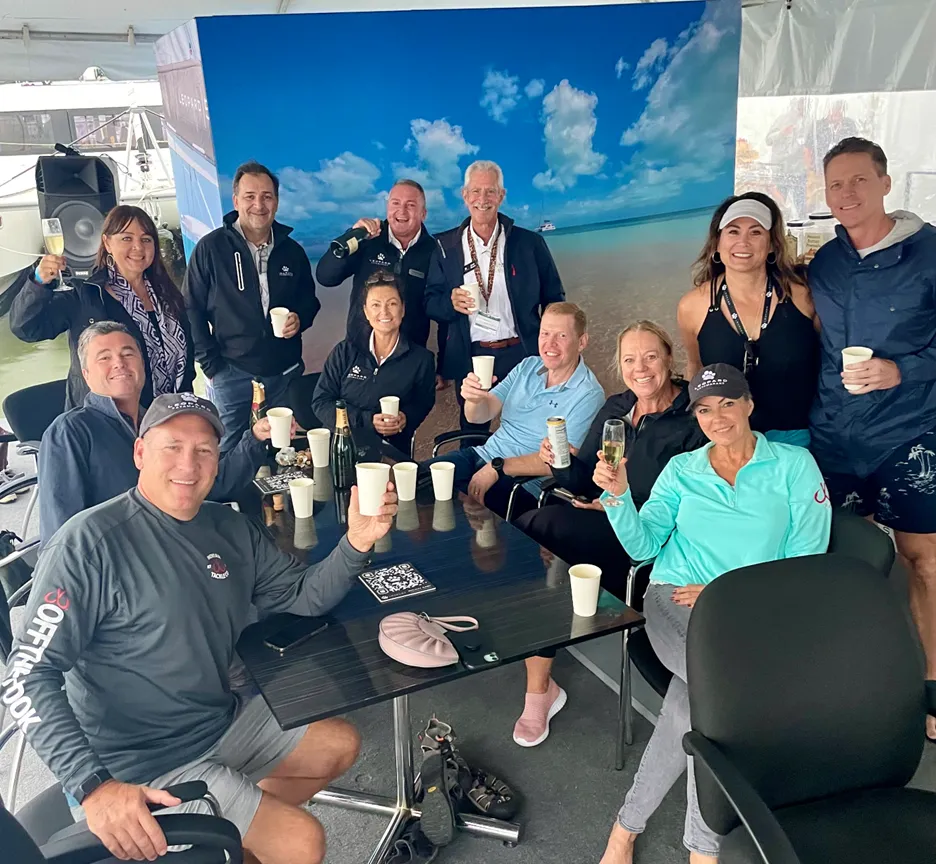 There was excitement in the air that first day at the sailboat show. We had never been to Annapolis nor a boat show that was so expansive, and we were ready to soak it all in! The weather was perfect—sunny with a slight, cool breeze—and there were so many people wandering the docks and climbing aboard boats and hopping off with their socks on.
YouTubers strolled past us so casually that we may have missed them had we not been paying attention. The couple from SV Delos stopped, we talked on the dock for five minutes like old friends, a nice passerby took a picture for us, and off we walked with smiles on our faces.
We met the entire SV Delos crew; we talked to Colin of Sailing Parlay Revival and Below Deck Sailing Yacht; later in the week we hung out with The O'Kelly's and ended up in their subsequent YouTube episode…
Read the FULL STORY and see more great photos – click here!